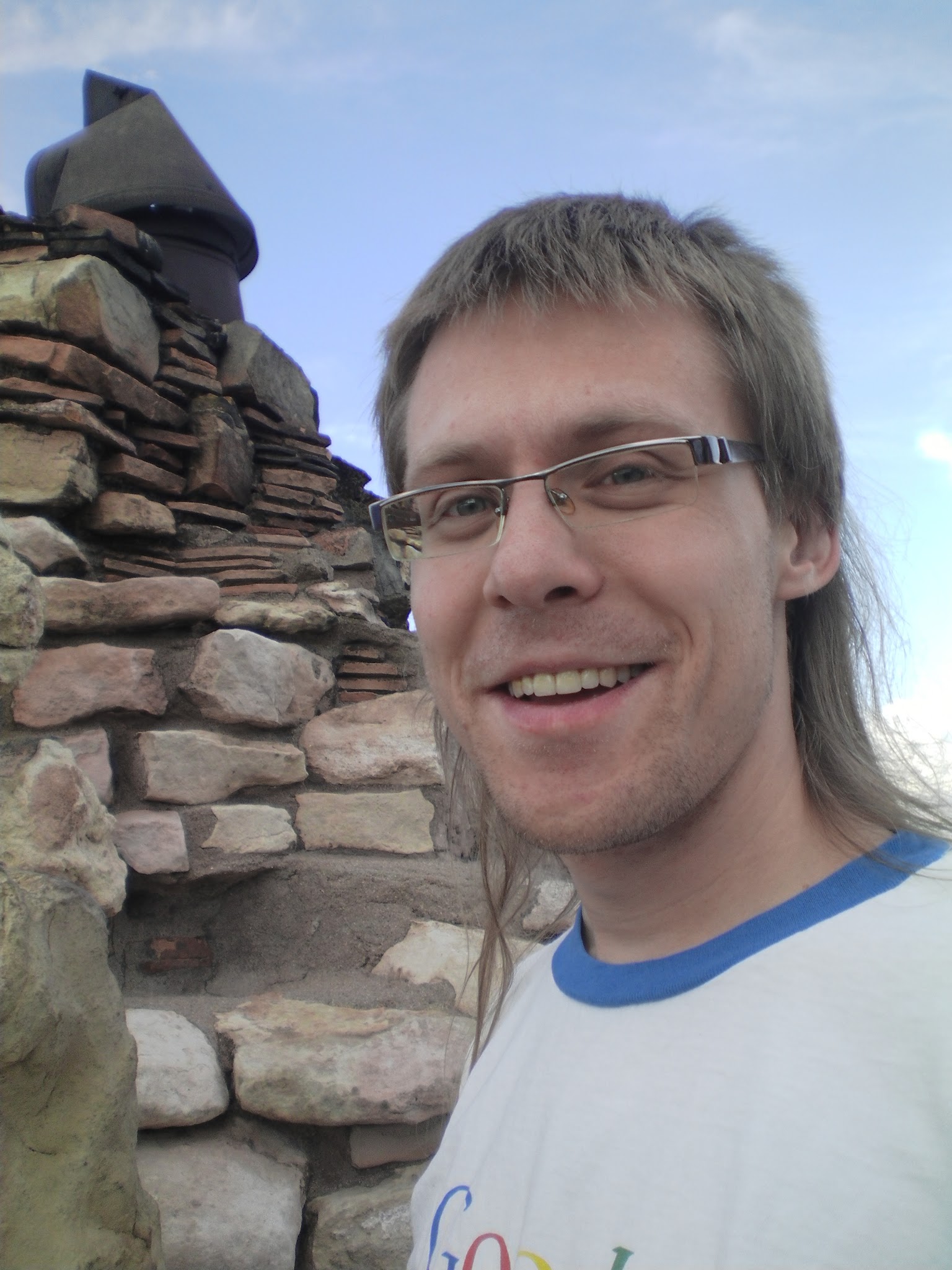 Alex Fink
I am a Reader in Pure Mathematics in the School of Mathematical Sciences at Queen Mary University of London.
Office: 312, Maths Building, Mile End campus (number 4 on this map)
Telephone: 020 7882 5520
Email: a.fink@qmul.ac.uk
he / him
Office hours: see my entry on the School's pages. Or email for an appointment.
Here is my CV.
Skip to: Teaching Administration Activities Group Research Publications
---
Teaching and tutoring
In Semester B I am teaching MTH4104, Introduction to Algebra.
In previous years I have taught an advanced graduate module on Enumerative Combinatorics at the London Taught Course Centre.
Administration
I am the Director of Postgraduate Research for the School of Mathematical Sciences. You can email me with questions about our PhD programme. Administrative queries on admissions can also be sent to Katie Hale, our Postgraduate Research Programme Officer.
Activities
Aram Dermenjian, Érika Roldán, Kris Shaw and I will run an instance of Queer and Trans Mathematicians in Combinatorics at QMUL on Thurs 6 and Fri 7 July 2023. Registration is now possible at that link. The deadlines are 5 May to apply for funding or to speak, and 30 June to register.
Felipe Rincón and Tara Fife and I run the weekly seminar of the Tropical and Geometric Combinatorics research group at QMUL.
Some past activities organised:
I have profiles at 500 Queer Scientists and LGBTQ+ STEM.
Group
I have two current PhD students:

My former students are Zeinab Toghani was a recent postdoc of mine.
Research
I share interests with the Algebra and Number Theory, Combinatorics, and Geometry and Analysis research groups at Queen Mary. It is the Algebra and Number Theory group which I am formally affiliated with.
My research interests are principally in algebraic combinatorics, especially where commutative algebra or algebraic geometry apply, including matroid theory and tropical geometry.
I have been awarded EPSRC grant EP/X001229/1 Extensions of matroid Hodge theory, and plan to start it in May. I have previously held EPSRC grant EP/M01245X/1 Algebra and geometry of matroids and Horizon 2020 Marie Skłodowska-Curie grant No 792432 Tropical differential geometry.
Publications (and talk slides)
Journal articles, conference papers, preprints

Christopher Eur, Alex Fink, Matt Larson and Hunter Spink, Signed permutohedra, delta-matroids, and beyond, arXiv:2209.06752 (pdf).
Javier Elizondo, Alex Fink and Cristhian Garay López, Matroids and the space of torus-invariant subvarieties of the Grassmannian with given homology class, arXiv:2112.15334 (pdf).
Laura Escobar, Alex Fink, Jenna Rajchgot and Alexander Woo, Gröbner bases, symmetric matrices, and type C Kazhdan–Lusztig varieties, arXiv:2104.09589 (pdf).
Alex Fink and Zeinab Toghani, Initial forms and a notion of basis for tropical differential equations, Pacific Journal of Mathematics 318 no. 2 (2022), 453–468. doi:10.2140/pjm.2022.318.453. arXiv:2004.08258 (pdf).
Andrew Berget and Alex Fink, Equivariant K-theory classes of matrix orbit closures, International Mathematics Research Notices 2022 no. 18 (2022), 14105–14133. arXiv:1904.10047 (pdf).
Alex Fink, Karola Mészáros and Avery St. Dizier, Zero-one Schubert polynomials, Mathematische Zeitschrift 297 no. 3 (2020), 1023–1042. doi:10.1007/s00209-020-02544-2. arXiv:1903.10332 (pdf).
Alex Fink and Jorge Alberto Olarte, Presentations of transversal valuated matroids, Journal of the London Mathematical Society 105 no. 1 (2022), 24–62, published online. arXiv:1903.08288 (pdf).
Amanda Cameron and Alex Fink, The Tutte polynomial via lattice point counting, Journal of Combinatorial Theory, Series A 188 (2022), 105584. arXiv:1802.09859 (pdf). See also the FPSAC 2016 extended abstract.
Clément Dupont, Alex Fink and Luca Moci, Universal Tutte characters via combinatorial coalgebras, Algebraic Combinatorics 1 no. 5 (2018), 603–651. arXiv:1711.09028 (pdf). Luca's notes from his minicourse at Dobbiaco 2018.
Alex Fink and Luca Moci, Polytopes and parameter spaces for matroids over valuation rings, Advances in Mathematics 343 (2019), 449–494. doi:10.1016/j.aim.2018.11.009. arXiv:1707.01026 (pdf). Slides.
Alex Fink, Karola Mészáros and Avery St. Dizier, Schubert polynomials as integer point transforms of generalized permutahedra, Advances in Mathematics 332 (2018), 465–475. arXiv:1706.04935 (pdf).
Alex Fink, David E Speyer and Alexander Woo, A Gröbner basis for the graph of the reciprocal plane, Journal of Commutative Algebra 12 no. 1 (2020), 77–86. arXiv:1703.05967 (pdf).
Alex Fink, Jenna Rajchgot and Seth Sullivant, Matrix Schubert varieties and Gaussian conditional independence models, arXiv:1510.04124 (pdf). Journal of Algebraic Combinatorics 44 no. 4 (2016), 1009–1046.
Andrew Berget and Alex Fink, Equivariant Chow classes of matrix orbit closures, Transformation Groups 22 no. 3 (2016), published online. doi:10.1007/s00031-016-9406-5. arXiv:1507.05054 (pdf).
Andrew Berget and Alex Fink, Matrix orbit closures, Beiträge zur Algebra und Geometrie 59 no. 3 (2018), 1–34, published online. doi:10.1007/s13366-018-0402-x. arXiv:1306.1810 (pdf).
Alex Fink and Felipe Rincón, Stiefel tropical linear spaces, Journal of Combinatorial Theory, Series A 135 (2015), 291–331. arXiv:1305.6329 (pdf).
Alex Fink and Luca Moci, Matroids over a ring, Journal of the European Mathematical Society 18 issue 4 (2016), 681–731. arXiv:1209.6571 (pdf). Slides: motivation, some details.
Alex Fink, Boij-Söderberg expansions of matroid Stanley-Reisner rings, unpublished note.
Alex Fink, Aviezri Fraenkel, Carlos Santos, Lim is not slim, International Journal of Game Theory 43 issue 2 (2014), 269–281. doi:10.1007/s00182-013-0380-z. Online at IJGT.
Alex Fink, Lattice games without rational strategies, Journal of Combinatorial Theory, Series A 119 (2012), 450–459. doi:10.1016/j.jcta.2011.10.005. arXiv:1106.1883 (pdf). Slides.
Alex Fink and David E Speyer, K-classes of matroids and equivariant localization, Duke Math. J. 161 no. 14 (2012), 2699–2723. arXiv:1004.2403 (pdf). Slides.
Alex Fink, Tropical cycles and Chow polytopes, Beiträge zur Algebra und Geometrie 54 no. 1 (2013), 13–40. Online at Beiträge. arXiv:1001.4784 (pdf). Slides. Video of the talk, MSRI, 16 October 2009.
Harm Derksen and Alex Fink, Valuative invariants for polymatroids, Advances in Mathematics 225 no. 4 (2010), 1840–1892. doi:10.1016/j.aim.2010.04.016. arXiv:0908.2988 (pdf). Slides.
Alex Fink, The binomial ideal of the intersection axiom for conditional probabilities, J. of Algebraic Combinatorics 33 issue 3 (2011), 455–463. doi:10.1007/s10801-010-0253-5. arXiv:0902.1495 (pdf). Slides.
Alex Fink, Richard Nowakowski, Aaron Siegel, David Wolfe, Toppling conjectures, Games of No Chance 4, MSRI Publications volume 63, 65–76.
Alex Fink and Benjamin Iriarte Giraldo, Bijections between noncrossing and nonnesting partitions for classical reflection groups, Portugaliae Mathematicae 67 fasc. 3 (2010), 369–401. arXiv:0810.2613 (pdf).
Alex Fink and Richard K Guy, The outercoarseness of the n-cube, Contributions to Discrete Math. 12 no. 2 (2017), #582.
Alex Fink, Richard Guy and Mark Krusemeyer, Partitions with parts appearing at most thrice, Contributions to Discrete Math. 3 (2008), #79.
Federico Ardila, Alex Fink and Felipe Rincón, Valuations for matroid polytope subdivisions, Canadian Journal of Mathematics, published electronically on July 29, 2010. doi:10.4153/CJM-2010-064-9. arXiv:0710.4424 (pdf).
Alex Fink, Jörg Denzinger, and John Aycock, Extracting NPC behavior from Computer Games using Computer Vision and Machine Learning Techniques, IEEE Symposium on Computational Intelligence and Games, 2007, 24–31.
Alex Fink and Richard Guy, The number-pad game, Coll. Math. J. 38 (2007), 260–264.
Alex Fink, A generalization of an IMO problem, Integers, Electronic Journal of Combinatorial Number Theory 6 (2006), #A17.
Alex Fink and Bill Sands, Rationals whose sum equals the reciprocal of their product, Crux Math. 30 (2004), 292–295.

Doctoral thesis

My thesis was titled Matroid polytope subdivisions and valuations. Aside from an introduction all its content appears in the papers above.



Expository writing, manuscripts

Diversions